News
December 2007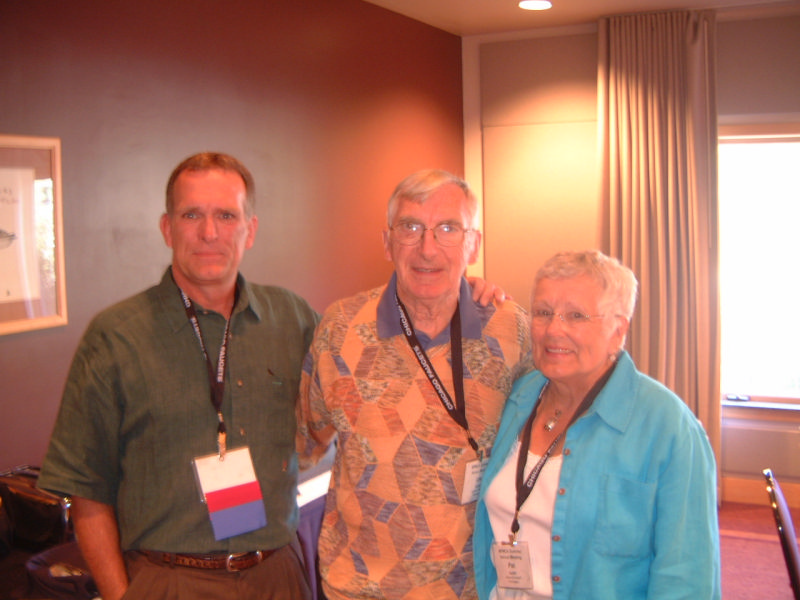 Mark, Lee, & Pat Ratliff at a State Plumbing Convention
Hartford & Ratliff founder, Lee Ratliff dies
Lee Ratliff died in late December 2007. Lee was a founder of Hartford & Ratliff, "The Original Hot Water Specialist". Lee had the vision to see the need for a company specializing in hot water as the "automatic hot water heater" came into being. He was recognized as a leader in service, design and troubleshooting of domestic hot water systems throughout the country. Lee and his wife, Pat, we active in the Local, State, and National Plumbing Associations. He will be missed by his family and the industry. To hear what Glenn Haege, "The Master Handyman", had to say about Lee, Click Here.
July 2007
Steve Flis Joins the Hartford & Ratliff Team
Steve Flis a seasoned plumbing and heating manager has joined the Hartford & Ratliff team as Service & Operations Manager. Steve has nearly 30 years in the industry, including 20 plus years with Bergstrom's Inc. Plumbing and Heating and BlueDot Services. He has managed both large and small installations and dozens of service technicians. He brings a new dimension to Hartford and Ratliff, allowing H&R to better serve our customers with hot water, forced air heating and full line plumbing. We welcome him as a senior member of our management team.